Your Complete Home Solution
New Homes, Registered Builder, Renovations ~ Bathrooms, Kitchens, Additions, Decks and more
Proud to receive The

Peachland
Business Trades/Construction Excellence Award 2016
"I am so glad I found Trevor to be my contractor. He has done some major renovations in my home, and I am very happy with the results. He and his crew have always been very professional and work to a high standard. Trevor has also been able to settle things calmly when this owner got a bit frenzied! I would highly recommend him for any job. S.Q Penticton."
​
"We are very pleased that Trevor has carefully met our tight schedule in order to build our home on time, making sure that the trades are organized and prompt. Trevor not only helped us to prepare our initial budget, but he has also offered guidance to our budget along the way in order to help us stay within what we can afford. We are thankful to have a building manager who understands our options and helps us make decisions.
We recommend for anyone interested in building a home to meet with Trevor to see what Dunamis Projects has to offer."
S & M ~ Peachland, BC
​
"We were very impressed & very relieved that we picked Dunamis Projects as our general contractor. There are a lot of builders out there choose one carefully. Building a new home can be a joy or a disaster. I would recommend Dunamis Projects to anyone."
E & L ~ Tulameen, BC

"Thank you for overseeing our beautiful kitchen.. Thank you for answering your phone &/or returning our calls prompltly, for allivating our concerns & keeping us up to date with the schedules. We look forward to working with you again!"
 E & E ~ Peachland, BC

"I found Trevor and his team to be responsive and professional. They kept our property clear of debris and safe during this extensive renovation project. The quality of the finished project is a testament to their concern for the quality of their work and attention to detail. I enjoyed working with Dunamis Projects and look forward to working with them again on future home renovations. I would not hesitate to recommend them for any project you have in mind."
M & K ~ Coquitlam, BC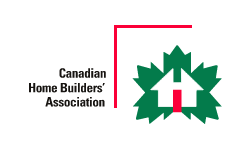 Canadian Home Builders Association
Peachland Chamber of Commerce